10 Things to Do in O'Fallon This Weekend
O'Fallon offers some of the most amazing sights and activities in Missouri and lucky for you, Westchester Village offers you easy access to it all! Spend a day exploring all of the amazing shops and restaurants with your friends. Or uncover hidden treasures in one of the amazing outdoor activities like Fort Zumwalt Park! There are so many activities and places to visit for every occasion, like a night out, family fun days, or a quiet day spent with yourself!
Below is our complete guide to every exciting adventure that awaits you here in O'Fallon, MO! Being so close to the action at Westchester Village, you'll always have something fun to do while you're in the area.
TOP 5 THINGS TO DO IN O'FALLON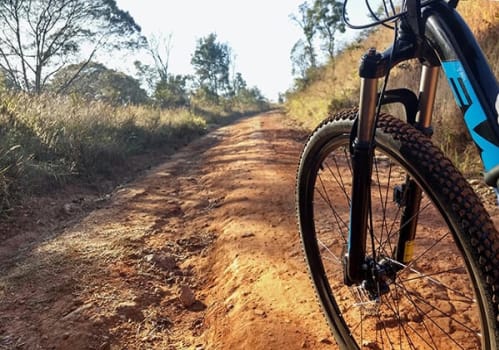 Katy Trail is a great place to explore when you are living at Westchester Village. Katy Trail is around 240 miles long. There are so many activities that you can try out while you are exploring here for the day. The trail has a lot of history as well, including a portion of the trail is a part of the Lewis and Clark Trail. You can walk, bicycle, or ride a horse along the trail.

There are many great sites to see along the trail, especially where it runs alongside the Missouri River. The trail is a great spot to ride on at all times of the year. Take a ride in the fall, summer, or spring and experience the beauty of the trail. Bring a lunch and stop on the trail and eat it. You will have an amazing time when you visit this beautiful trail.


1154 N River Rd St. Charles, MO 63301

Rockin' Jump is a great place to go and it is located just a short distance from Westchester Village. Try out one of the many different attractions that they offer to include Dodgeball, the Ninja Course, the Warped Wall, Open Jump Area, or many others. If you love it a lot, you can even buy a membership to go there again and again.

Be sure to check out their website for any specials events such as Neon Jump Night and any current promotions!


61 N Central Dr O'Fallon, MO 63366

Fort Zumwalt Park is a beautiful and fun spot in O'Fallon that you will want to visit. The different attractions that you can see while you are here are the Heald Home, The Fort Disc Golf Course, the Operating Model Railroad Display, and much more. The Fort Disc Golf Course is 18-holes and perfect for bringing your friends to and playing together. Zumwalt's Fort is a great historic site that you should also come and visit while you are here.

Lake Whetsel is another spot that you should see while you are here as well. Be sure to also explore the different walking paths and trails around the park too. You can spend a whole day and more here trying all of the different activities as well as visiting all of the different historical sites that are located here.


1000 Jessup Dr O'Fallon, MO 63366

The Mid Rivers Mall is located just a short drive away from the Westchester Village Community. There are so many different shops to choose from at the Mid Rivers Mall. If you are shopping for yourself or for a friend you will surely find something for whoever you are shopping for. Some of the shops that are at the mall are American Eagle, Buckle, Dillard's, LOFT, Men's Wearhouse, Sunglass Hut, and so many others.

If you get hungry while you are shopping, go over to one of the many food options that are located in the mall. Some of these include Auntie Anne's, Chili's, Panda Express, Charleys, and others. You will love exploring all that the Mid Rivers Mall has to offer.


1600 Mid Rivers Mall St. Peters, MO 63376

Frontier Park is a great park that you will want to go and explore all that it has to offer. The park has 16 acres that you can go and explore. At the park enjoy exploring an outdoor stage, a hike and bike trial, a Lewis and Clark statue, and rest and picnic areas. Walk or ride your bike on the trail. When you come, bring a lunch and sit at one of the picnic areas.

There are also different special events that are held at the park. Check their website for more details on when these fun events will be held. There is much to explore and a lot to do at Frontier Park.


500 S Riverside Dr St. Charles, MO 63301

TOP 5 AMAZING PLACES TO EAT IN O'FALLON
There are a variety of different amazing restaurants in O'Fallon, MO. Try out all of these great places and more today.
Shack Breakfast and Lunch is a great place to go and grab a bite to eat during, like the name says, breakfast or lunch. For breakfast, try out an omelet, skillet, healthy choice, or something from the griddle. We recommend trying out The Kitchen Sink skillet, the Avocado Toast, or the Lemon Curd and Blueberry Pancakes. For lunch, try out the Turkey Avocado Wrap or the Country Fried Steak. Whatever time of day you get here, and whatever you choose to enjoy you will love.
2931 State Hwy K O'Fallon, MO 63366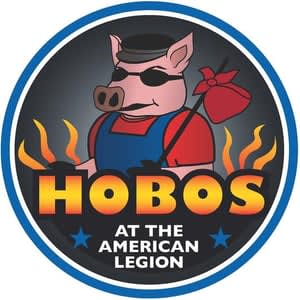 Hobos at the American Legion you can grab a bite to eat and a drink too. For a starter, try the Mac-N-Cheese Bites or the Hobo's Nachos. Then for a main, try out a salad, sandwhich, wrap, burger, pizza, or more. We recommend trying the Cajun Fried Shrimp Wrap, Ain't No Bu, or the Hobo's Classic Supreme. They also have a variety of different sides to choose from as well.
200 Main St St. Peters, MO 63376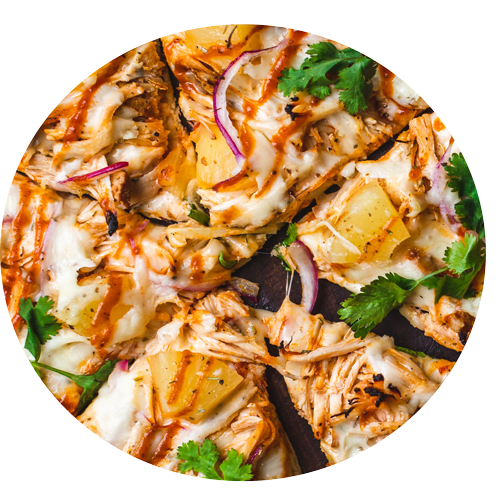 If you are looking for great pizza, try out Stefanina's Pizzeria. For a starter, try the Garlic Cheese Bread or the Breaded Mushrooms. Then for a main, there are several different options to include pizza, calzone, pasta, salads, sandwiches, and dinner entrees. We recommend trying the Loaded Garlic Alfredo Pizza, Lasagna, or the Chicken Parmesan Sandwich.
762 W Pearce Blvd #1016 Wentzville, MO 63385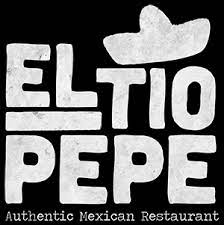 El Tio Pepe is a great spot if you would like to enjoy some delicious Mexican food. Try the Quesa Pepe or the Nachos Supreme as an appetizer. Then for a main, try an Off the Grill option, a Traditional option, or a Specialty. We recommend trying out the Chile Relleno, Flautas, or the Burrito Supreme. Don't forget dessert. Try out the Fried Ice Cream.
315 W Terra Ln O'Fallon, MO 63366



If you are feeling like some delicious seafood, try out Bristol Seafood Grill. For a starter, try out the Sautéed Shrimp Scampi or the New England Lobster Rolls. For a main, grab the Lemon Shrimp Campanelle, Lobster Cobb Salad, or the Almond Crusted Tilapia. For dessert, the Chocolate Lava Cake is amazing.
2314 Technology Dr O'Fallon, MO 63368


Testimonials
I have not moved in yet but the staff has been nothing but absolute professional and helpful! Lauren and cookie made me feel like I was the most important thing they had to take care of!

- Anonymous
My move in experience has been great, the staff is very friendly and communicative. Since move in we only had a couple things that needed fixing and maintenance got on it right away (within 1 hour). I love our kitchen the appliances are wonderful and the living/dining space is very big and is comfortable. The entire complex feels homey and inviting and there is little to no noise. I

- Anonymous
The girls in the office made my move so easy. I recommend coming to Westchester. I love my two bedroom townhome !!!!

- Anonymous
5 Star Review: Love the front office. Especially love the maintenance guys. They fix everything 99% of the time and the last 1% the are informative and always have someone on hand to get it fixed within the week

- Google Review
5 stars! We've been here since 2017 and they have finally got some amazing Maintenance to match there awesome office people!

- Facebook Review
Just moved in a few weeks ago and have to say I LOVE it here! The move in process was quick and easy, the girls in the office were helpful and pleasant, and I'm very pleased with my townhouse! The community is clean, quiet and beautiful! I have had to request maintenance 3 times already and they have come same day every time and fixed the issues while I was at work! I love that they leave a note saying what was fixed and by whom. Love calling this place home

- Facebook Review